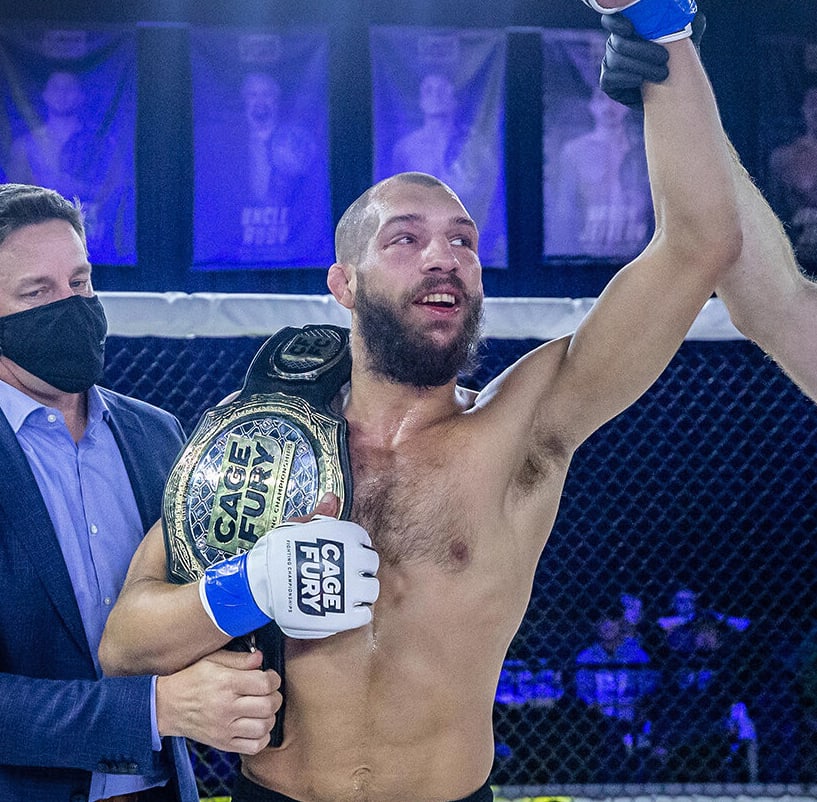 Evan Cutts
Hello my name is Evan Cutts. I am the Head Coach at Fitness Fight Factory Haslet and one of the owners of the Fitness Fight Factory network.
When martial arts is taught correctly it has an incredibly positive impact on a person's mind, body, and spirit. I'm proud that our network of professional athletes and coaches are working with everyone towards the common goal of a healthy, safe, and ready community.
Currently I am a Brazilian Jiu Jitsu Black Belt, Professional Mixed Martial Arts Fighter, Brazilian Jiu Jitsu Referee, and reality TV veteran from Spike TV's Fight Master: Bellator MMA.
I started my martial arts journey in 2005 with American Karate, but later in 2007 I transitioned to Brazilian Jiu Jitsu, Muay Thai, and Boxing. After a few years of training and watching others train, it was apparent to me that the most practical self defense and real character development is best taught through the martial arts that also allow for competition such as Brazilian Jiu Jitsu, Muay Thai Kickboxing, and especially Mixed Martial Arts.
In 2010 I started my amateur Mixed Martial Arts career and my pro career in 2011. Currently I have/had over 25 mixed martial arts competitions in between my professional fights, exhibition fights on the reality show Fight Master: Bellator MMA, and amature fights.
I think that it's imperative that good people have the capabilities and confidence to stand up for what's good.
I will see you on the mats!
-Sincerely Coach Cutts