Get Fit And Have Fun With Our Fitness Kickboxing Classes Today!
At Fitness Fight Factory, we're always looking for the best ways to combine fitness and self-defense. And with our Fitness Kickboxing and Fitness Boxing programs, we think we've done just that.
While we are proud to offer the traditional high-energy workout that teaches you how to strike with your fists and feet in combo, we also offer SO MUCH MORE.
Our Fitness Kickboxing program in North Richland Hills extends beyond the traditional classes to include rapid-fire boxing classes AND Fitness Kickboxing, too. There's something for everybody here!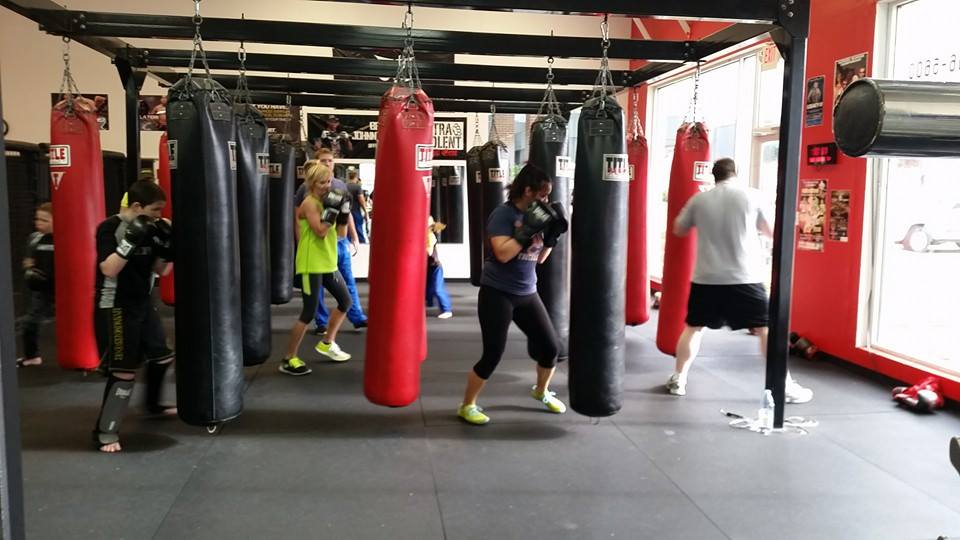 Find The Fitness Kickboxing Class That Works Best For You Or Try Them All Today!
No matter what your goals might be, we have a class that can make them a reality. Each program offers a unique setting and a curriculum designed to meet the needs of all ages and skill levels.
We are proud to bring you:
Fitness Kickboxing: These heart-racing workouts pair you with the heavy bag for total-body muscle toning, rapid fat burn, and incredible cardiovascular health. It's a whirlwind of a workout that will leave you on top of the world.
Boxing: Build a sweet stroke with the help of our experienced coaching staff. This program is all about helping you develop balance and coordination before combining them with powerful strikes that are fast and accurate. Perfect for all skill levels, this class can help you get in great shape fast!
At F3, You'll Never Struggle To Find Your Motivation
We've all been there: that day when you just can't bring yourself to drive to the gym.
But with us, those days are long gone.
That's because our Fitness Kickboxing Classes build upon one another each week. Challenge yourself to get better with each class and rely on our support system to push your forward. No two classes at Fitness Fight Factory are the same. We're always pushing your body to do more than ever before. There's simply nothing holding you back.
We're helping North Richland Hills:
Enjoy sustainable fat burn and weight loss
Persevere through every challenge
Take pride in your skills and the learning process
Walk away feeling more accomplished than ever before
Ready To Get Started? Sign Up For The Best Fitness Kickboxing Classes In North Richland Hills Today!
We're proud to serve our community with high-quality training and support that is second-to-none. If you're ready to change the way you train, we've got the answer. Take on our Fitness Kickboxing Classes at Fitness Fight Factory today and see what North Richland Hills has been raving about for years.
Just fill out the short form on your screen to sign up or learn more!