Master The Art Of Grappling And Get Fit Fast In Our BJJ Classes
Whether you're training to compete or you're just looking for a great total-body workout, we've got you covered.
Our Brazilian Jiu-Jitsu program offers the best Gi and No-Gi training in all of North Richland Hills. Learn from our dedicated instructors and walk away with incredible strength and self-defense at Fitness Fight Factory.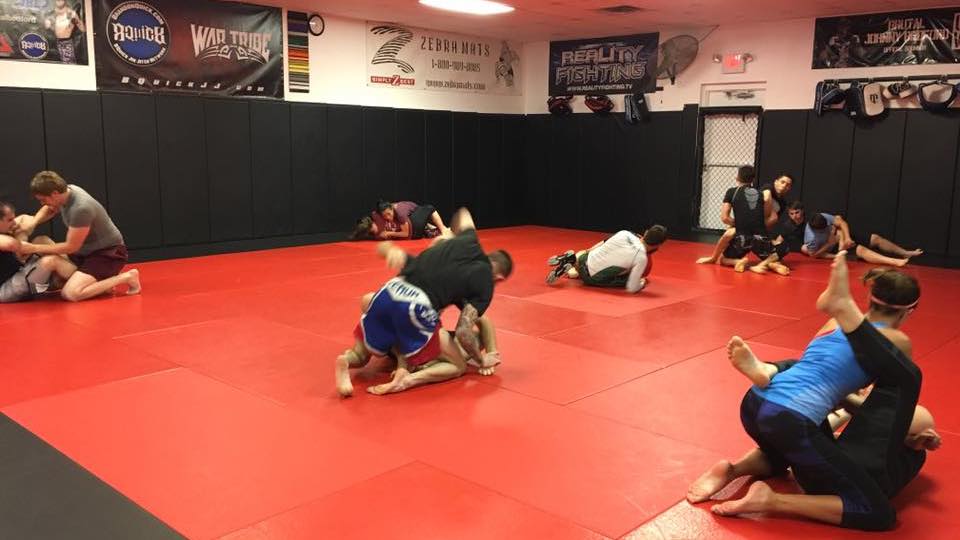 Why Is Brazilian Jiu-Jitsu Right For You?
This ground-based self-defense discipline has evolved into a wide-ranging fitness and strength and conditioning system that meets the needs of everyday men and women as well as professional fighters.
At Fitness Fight Factory, our BJJ classes span the range of the discipline. We've truly got something for everyone in North Richland Hills.
It doesn't matter if you're a beginner or an expert fighter, you can quickly learn:
Effective throws and takedowns
Locks, chokes, and holds
Real-world self-defense for any situation
Submission strategies for any size opponent
PLUS, You'll Walk Away Feeling More Fit Than Ever Before
BJJ is a total-body effort that asks more of your body than any fitness class ever will. From day one at Fitness Fight Factory, you'll use muscles you never knew you had and you'll burn hundreds of calories perfecting each element of the sport. You won't even realize how hard you're working.
Our Brazilian Jiu-Jitsu program is great because every movement can be scaled to meet your unique needs. It doesn't matter what kind of shape you're in when you join us. You can find success here.
We're helping men and women across North Richland Hills:
Burn fat and build lean muscles
Improve your speed, strength, and agility
Develop coordination and confidence in your skills
Walk away feeling more accomplished than ever before
Take The First Step Today! Sign Up Now For Our Brazilian Jiu-Jitsu Classes In North Richland Hills!
If you're looking for a change, we've got the answer. Our BJJ Classes at Fitness Fight Factory have helped everyday men and women get in great shape and learn how to protect themselves in any situation. You could be next.
Just fill out the short form on your screen to learn more about everything we have to offer in North Richland Hills.