Instill Both Confidence And Discipline In Your Child With Our Kids Martial Arts Classes
At Fitness Fight Factory, we take pride in working with students ages 4-14, helping them build confidence in themselves and learn to respect everyone around them.
Our Kids Martial Arts program is built on classes of Brazilian Jiu-Jitsu, Wrestling, AND Boxing that challenge each student with high-energy workouts that are fun and exciting. Join us in North Richland Hills and show your child the F3 difference today!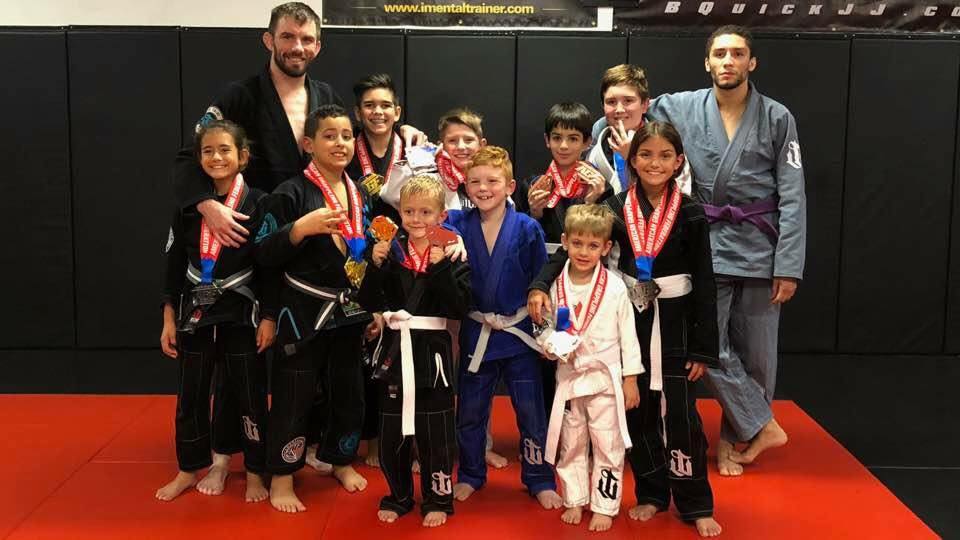 Kids Martial Arts Training Is The Best Way To Stay Active And Motivated
Traditional team sports are great, but when it comes to keeping your child active and excited to train week after week, there's simply no substitute for Kids Martial Arts training. At Fitness Fight Factory, we train students of all ages and abilities, adapting our instruction to your child's unique skill level.
And because every class is different from the last, students stay driven to give it their all.
With us, your child can build:
Better strength and coordination
Confidence in everything they do
Well-rounded athleticism
Lifelong habits of physical activity
And When Your Child Joins Us In North Richland Hills, They'll Enter The Bully Free Zone
No child should ever have to suffer through the harm and embarrassment of a bully. And no Fitness Fight Factory student ever will.
That's because we give your child the skills to overcome bullies and their threats - not with fists and fighting, but with confidence and the discipline to rise above.
Our Kids Martial Arts program instills in students the values of respect for others AND respect for themselves. Your child will be prepared to stand up for themselves in the face of any challenge.
From day one, our students learn:
Communication and conflict resolution skills
Leadership strategies
Courage and perseverance
Unwavering pride in their abilities
Don't Miss Out! Join Us In North Richland Hills Today For Our Incredible Kids Martial Arts Classes!
Give your child an exciting way to stay active and an effective way to build life skills with our Kids Martial Arts Classes at Fitness Fight Factory. Our team is committed to working with students all across North Richland Hills and beyond, giving them a boost when they need it most.
Just fill out the short form on your screen to get started today! We'll reach out and answer all of your questions in no time.